Wednesday, April 05, 2017 / Perth Australia / By Niekie Jooste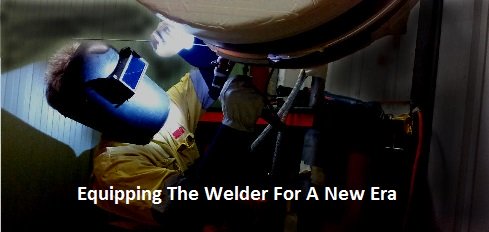 ---
The Interview - Issue #014
---
In this edition of "The WelderDestiny Compass":
---
A Summary in Audio
In the last 13 weeks, we have covered a lot of ground surrounding the future job of the Welder. Maybe you are getting to an information overload state by now.

This week we slow down, take a breather and go over some of the concepts we have previously discussed.

A great opportunity to do something a little different presented itself, when a piping engineer friend of mine asked if he could do an interview with me regarding some of the topics that we have dealt with here in The WelderDestiny Compass.

I have never done anything like that before, so when Martin Blackman asked me for the interview for his website: Brownfield Integrity, I was quite excited to give it a go.

The first part of the interview is now posted on the brownfieldintegrity.com website. It is a good summary of many of the concepts, so I urge you to take a listen.

Click to listen to the interview on the brownfieldintegrity.com website...

If you would like to give some feedback on the interview, then please send me an e-mail with your ideas, (Send your e-mails to: compass@welderdestiny.com)

Yours in welding

Niekie Jooste

P.S If you know anybody that you believe could benefit from The WelderDestiny Compass, please forward it to them. If this e-zine was forwarded to you, and you are interested in receiving our future editions, please visit the WelderDestiny.com website and enter your e-mail details into the subscription box. It is a big red box on the home page, so you can't really miss it. - I hope!
---
Click here for the best version of The WelderDestiny Compass back-issues...
---